We, at Wood Floor Planet are dedicating our commitment to help our environment by expanding our product lines of FSC and Green certified flooring. Let us help on making the right choice of flooring that's right for you.
Learn More
The Wood Floor Planet Difference
You will find at Wood Floor Planet, the best flooring products and design ideas. We do carry all major brands on display.
Customized Services
In-house customization services such as herringbone installation, quartered sawn, inlays, wide planks, random widths, hardwood medallions and custom inlays are available.
Huge Selection
Large selection of exotic, domestic, and custom hardwood floors for your home. Installation services available.
Prestigious Brands
Mirage, Mercier, DuChateau, IndusParquet, Triangulo, Somerset, Kahrs, Teragren, EcoTimber and more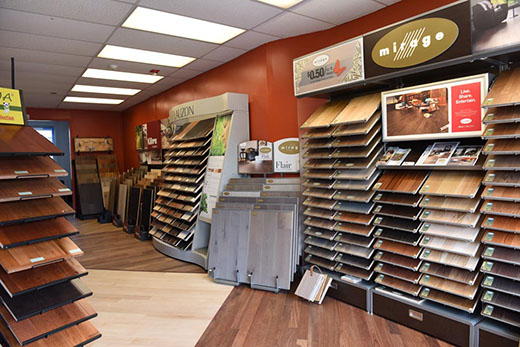 Wood Flooring New Jersey NJ
When the call for commitment started to increase, Wood Floor Planet heard the homeowners, engineers, architects and interior designers in the New Jersey areas. Now expanding from New York City to this new state, Wood Floor Planet is unstoppable in continuing its commitment to market premium quality wood floors from all over the world and providing unparalleled services to the community. Believe it when we say, we got "flooring for every lifestyle!" Learn More
Wood Floor Planet carries only flooring manufacturers that have proven their trustworthiness in the industry, such a flooring manufacturer is the Mirage Flooring.
Triangulo Flooring specializes in exotic wood species, which come in either solid hardwood flooring or engineered hardwood flooring.
Ecofusion flooring is the trend nowadays for homeowners who wish to have aesthetically beautiful hardwood floors while still caring for the environment.
In house measuring, planning and layout services.
Hardwood Floor Installation.
Sand & Refinish Hardwood Floors.
Commercial installation Services (wood floors, laminate, vinyl, etc).
Do you carry custom widths and long flooring planks?

Yes, we carry specialty wood flooring items and if we don't have it in stock, we will order it for you.

What's your availability for installation services?

Prompt installation service is available for most areas since all installation services are done by our installers. However, your new hardwood floors must acclimate prior to installation. We will recommend you the best schedule for a professional installation.
Areas Served
There is no need to look farther for reliable and well-experienced flooring company in New Jersey when the New York City's pride has placed another showroom to cater to public.