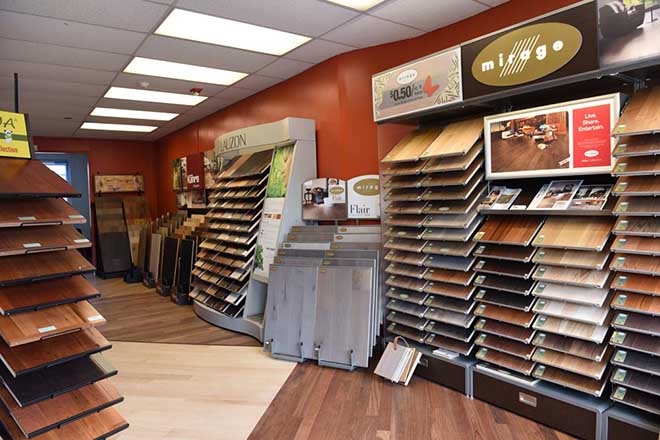 Normally, those manufacturing firms or companies that have extensive experience in the industry are the ones successful and much sought after. This, however, does not hold true for DuChateu Flooring. Though established last 2007, DuChateau Floors quickly rose to become the flooring manufacturer of choice for top firms such as Whole Foods, Trump Holdings and The Ritz Carlton Hotel. The reason for this is the ability of DuChateau Floors to seamlessly marry the old-world craftsmanship with modern technology or processing. DuChateau also attracts major companies because of its mission to come up with high quality wood flooring products without compromising the environment.
Today, DuChateau Floors is one of the brands that Wood Floor Planet is offering for homeowners within the New Jersey and New York areas. Homeowners who opt to have antique-looking floors will surely appreciate what DuChateau has to offer, which include the following collections.
DuChateau Vintage Remains Collection
DuChateau Floors specializes in the manufacturing of new wood flooring materials that have the look and feel of timber that were salvaged from old homes and mansions. These floors have distinct axe hatch marks and other wear and tear characteristics that are expected to be seen in reclaimed wooden floors. Even if they are newly manufactured, all floors from the Vintage Remains Collection offer an authentic rustic look when installed in New Jersey homes.
DuChateau Classics Collection
DuChateau Flooring also specializes in wooden floors with the traditional European design of using parquets. You can choose from Chevron, Herringbone or Double Herringbone designs if you prefer diagonally patterned floor. Block Parquet, Ladder Design, and Random Width designs offer asymmetrical designs that will give your flooring a unique and outstanding look.
DuChateau Riverstone Collection
DuChateau also offers hand-sculpted hardwood floors in their Riverstone Collection. Wood floors included in the said collection have distresses and knots on the surface, which were manually hand sculpted to provide a natural look. Hand sculpting is done so that no knot or distress is exactly the identical. Performing hand sculpting manually on the floors also gives it the natural contour that makes it comfortable to the feet.
Wood Floor Planet knows that each plank coming from DuChateau Flooring is carefully finished by hand using heavy wax that is both non-toxic and environment-friendly. DuChateau Floors also comes with a 4 to 6 mm wear layer making it possible to sand and refinish as the need arises.