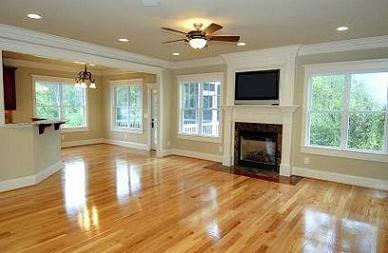 Creating an enduring statement for any interior space has never been easier with the help of wooden floors. Not only do wood floors fill warmth in homes and commercial enterprises, but they also do increase the value of any property due to their impeccable aesthetics and performance that could last a lifetime. If you're in the lookout for the best wood floors to complete your stunning interior design, then check out these two leading manufacturers of premium quality wooden floors worldwide. We have made a comparison to give you some background of how they could be a worthy addition to your interior project. The decision is for you to make: Duchateau flooring vs. Triangulo flooring.
Duchateau Flooring
DuChateau flooring manufactures and markets antique replicas of hard-wax oil wooden floors either in solid or engineered planks, made to perfection by their European craftsmen. DuChateau flooring focuses on providing European vintage-looking textured hardwood floors using the latest methods in styling, technology and innovation.
Production
In line with their mission to provide top-quality, wide-plank wood floors, DuChateau flooring employs natural processes to successfully achieve vintage aesthetics, such as distressing, hard-wax oil finish, hand scraping and hand sculpting, brushing, smoking, and carbonization.
Environmental Initiatives
Duchateau flooring has the following certifications and membership as part of their environmental preservation campaign: FSC®, CARB certified, Lacey Act compliant, member of U.S. Green Building Council, LEED qualifiers, and a partner of American Forests, a non-profit organization aiming to plant 100 million trees by the year 2020.
Triangulo Flooring
A Brazilian wood floor manufacturer, Triangulo flooring is one of the forerunners in exotic wood floor manufacturing by employing the highest engineering standards in the industry. They offer exquisite exotic wooden floors in a variety of stains and sizes, either in solid or engineered wood planks. Exotic wood species are renowned for their striking beauty and superior durability unmatched by domestic wood species.
Environmental Initiatives
Triangulo flooring has the following environmental certification as proof of their campaign on caring for the natural resources: Tecpar Certificate, Triangulo FSC, Forest FSC and Carb Phase II. As a matter of fact, Triangulo is even recognized worldwide for its sustainability and favorable environmental contributions. Moreover, the company has been acknowledged as "exemplary case of sustainable forest management" by Food and Agricultural Organization (FAO) of United Nations.
Basically, the differentiator between the two manufacturers is that DuChateau flooring provides vintage wooden floors while Triangulo flooring offers exotic wooden floors. Both DuChateau and Triangulo manufacturers are industry leaders in their respective niche. Buyers can explore the selections they have for wooden floors. One thing that you guaranteed of, these brands are compliant to high industry standards and environmental protection.