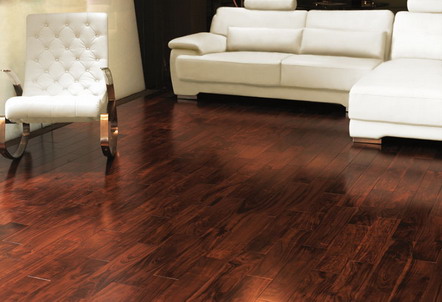 Investing in a hardwood floor is a very important decision to make. Before you go about purchasing materials, you should make sure that the type of floor that you choose would meet your needs perfectly. Choosing a hardwood floor should be done carefully since you can't simply change it as easily as you can change your furniture. Mirage is a very popular brand of hardwood floors that has been used in improving the look of homes for a very long time now. There are a lot of Mirage flooring design ideas that you can use to improve your home. However, whatever design you choose, you should consider these following:
Mirage Flooring Color
Hardwood flooring is more of a decorative element of the home. Mirage flooring comes in a wide variety of colors to choose from. It is important that you choose a color that will blend well with the over-all look of your home.
Mirage Flooring Species
Mirage also offers a variety of hardwood species to choose from. Each species differs in texture, color and grain to suit every homeowner's preference. The more popular and in demand species are the oak and maple however, exotic species such as mahogany and tigerwood are becoming more and more popular.
Mirage Flooring Glossiness
Another thing to consider is the wood's glossiness. Mirage flooring comes in three gloss classification namely: Semi-Gloss, and Cashmere (matte). Choosing the more glossy wood will give your floor a shiny look. However, the glossier the floor is, the more it will amplify any scratches and dents that your floor may have.
Mirage Flooring Grade
The grade of hardwood floors depend on the variations of their natural color. Hardwood floors with moderate color variation are classified as "Select and better". You can choose to get the uniform grade or have a nuanced color variation in your flooring according to your taste.
Mirage Flooring Board Direction
One of the Mirage flooring design ideas that you can use is the choice of direction when installing your boards. Depending on your preference, you can install the boards along the length of the room or along the width of the room. You can choose a non-conventional design by placing your boards diagonally or in an open-ended herringbone design.
Mirage Flooring Board Width
The width of the boards that you are going to use will significantly alter your floor's overall look. If you want to make your room look longer, choose narrow boards.
The above six choices will help you in creating the Mirage flooring that will look good and complement in your home.