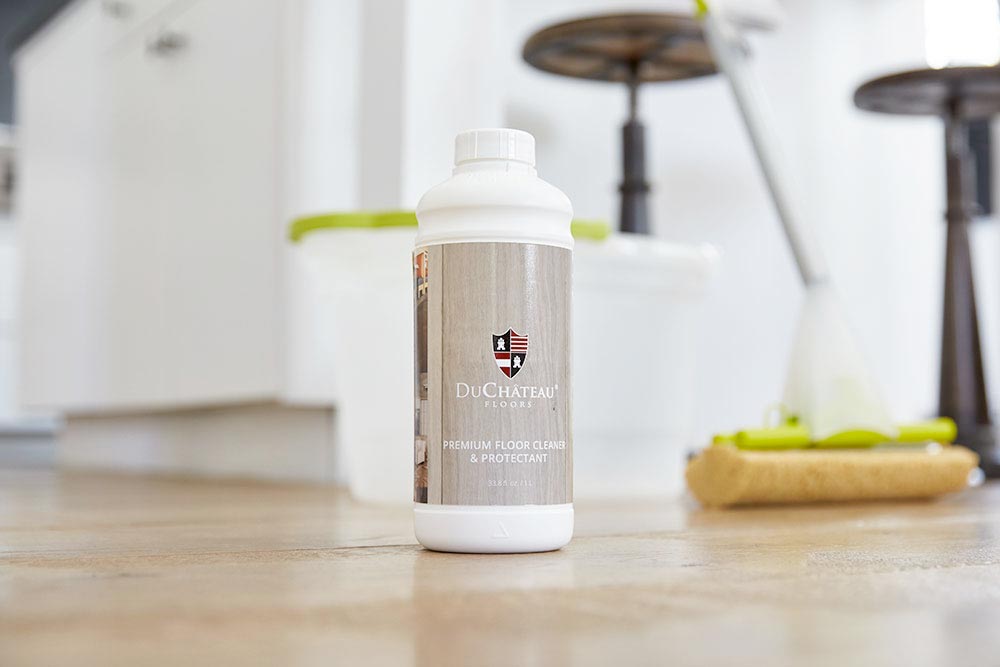 DuChateau floors is one of the best floors in residential and commercial buildings because of their durability, stability and beauty. These are antique reproductions of hard wax-oiled wide plank and engineered hardwood floors, which were developed in Holland. These floors are designed to re-create the time-worn yet beautifully elegant true antique floors, which are characterized by their unparalleled character and longevity.
But Duchateau floors require proper maintenance measures to preserve their durability, longevity and beauty for generations to come. Keep in mind that the hard wax oil applied on its surface can gradually be stripped away over time so its beauty fades, too. This can be prevented by applying the following regular maintenance measures.
Use the right cleaning product
You should never ever use alcohol-based cleaning products on DuChateau floors because these will strip away the hard wax oil; alcohol is a drying agent that breaks down the oils and waxes on the floor. You should always use the DuChateau Premium Floor Cleaner & Protectant as it is the only approved floor cleaning product for Duchateau floors.
Daily cleaning
You must also avoid using a vacuum cleaner with a beater brush as it can damage (i.e., scratch) the DuChateau floors. While the scratches may be unnoticeable at first, over time the scratches will become visible until the beauty of the DuChateau floors is compromised.  Instead, you can use a vacuum cleaner with a hardwood floor attachment for daily cleaning of the DuCchateau floors or a manual sweep.
Weekly or bi-weekly cleaning
Every week or every other week, you can conduct a deeper cleaning of your DuChateau floors. Again, the DuChateau Premium Floor Cleaner & Protectant must be used; be sure to dilute 2 caps of the cleaning agent with a gallon of lukewarm water for best results.
Dip a relatively clean standard sponge mop, squeeze out the excess moisture, and check that it is just damp, not wet. Mop the DuChateau floors, but be sure to apply even strokes while also ensuring that there is no pooling of water on the surface.
For persistent marks and stains, you can apply the DuChateau Maintenance Oil as a stain remover. Just apply a small amount on a clean cotton cloth and gently rub it on the stain, but be sure to rub in the direction of the grain.  You can use a new scrub sponge for more stubborn stains.
Be sure to apply the DuCchateau Maintenance Oil on an annual basis, too, which will moisturize and condition the DuChateau floors.